Seacoast family, we will follow the recommendation of the Dept. of Education and remain in our virtual learning environment through May 1st. The health and wellbeing of our families is of utmost importance. Mrs. Pawley can be reached from 9 am - 3 pm Monday-Friday @ 904-722-1738 should you have any questions or need assistance. 💙


School will be in session Friday March 27, 2020. Distance learning classes will be run as usual. This was a prior scheduled professional planning day for teachers, but due to the loss of school days last week, it will be counted as a school day. Students are to check in with their teachers as usual to count for attendance for the day. Elementary student learning packets will be available for drive-by pick-up on Friday between 11:00 am and 1:00 pm. If you are not available at that time, please contact Michelle Smith to make arrangements,
msmith@scajax.org

School Lunch Is Available! The National School Lunch Program is redirecting school lunch distribution, primarily working with districts and community organizations who have the capacity to feed large quantities of children in their area. If students are in search of nearby meal sites, they can. • Call 2-1-1, • Text FLKIDSMEALS to 211-211 • Visit SummerBreakSpot.FreshFromFlorida.com, enter their address, and search up to 50 miles to find participating free meal locations near them. For best results, students should enter their home address, and select their address from the drop-down results.*Please remember to include your sponsor name and number in the subject line of all emails.

3/25/2020 Update: Our Preschool will be closing at 3:30 today and will remain closed until further notice to allow our children and staff to remain home and shelter in place, as recommended. If parents have any questions, Ms. Montgomery can be reached by e-mail,
kmont@scajax.org

Need Help? Parents, please contact Mrs. Pawley at 904-722-1738 for technology needs or for assistance getting your student logged into their online classroom. Make it a great first day! Upload your first day of school photos to Facebook or Instagram and use #scajaxday1 We'd love to see everyone!

Friday Grab & Go for Elementary. Distribution will be via car line. Please DO NOT enter the building. 10:00-11:00 AM: A-J (last names) 11:00-12:00 PM: K-P (last names) -- Faculty Lunch Break from 12:00-12:30 PM. 12:30-1:30 PM: Q-Z (last names)

Friday Grab & Go for Middle and High school 10:00-11:00 AM: A-J (last names) 11:00-12:00 PM: K-P (last names) -- Faculty Lunch Break from 12:00-12:30 PM. 12:30-1:30 PM: Q-Z (last names)

Please adhere to the schedule to ensure that we maintain the recommended level of "social distancing" dictated by the CDC, health department, and government officials. Thursday Afternoon 12:00 – 1:00 PM: A-J (last names) 1:00 – 2:00 PM: K-P (last names) 2:00 – 3:00 PM: Q-Z (last names) Friday 10:00-11:00 AM: A-J (last names) 11:00-12:00 PM: K-P (last names) -- Faculty Lunch Break from 12:00-12:30 PM. 12:30-1:30 PM: Q-Z (last names) If none of these times work, please call the school office and we will do our best to accommodate you

UPDATE: Seacoast Christian Academy will follow Duval County extending Spring Break through March 22nd.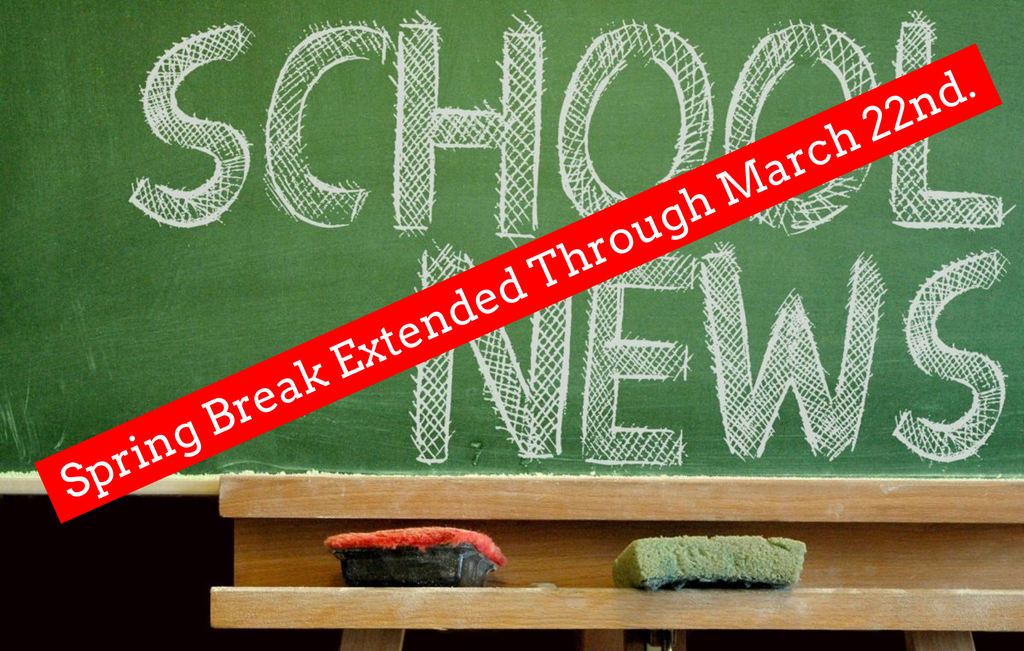 We are closely monitoring the coronavirus (COVID-19) outbreak with concern for our families and staff. We are taking the recommendations from the Centers for Disease Control, the Florida Department of Education, Duval Public Schools, and our local health department. The Florida Department of Education is recommending that school districts in the state of Florida continue normal operations at this time. All school districts in the state of Florida are continuing normal operations, and we plan to do so beginning on Monday, March 16. We will continue monitoring the situation and advise families via email. During spring break, we have done deep cleaning of the classrooms and common areas. We are asking parents to keep children home if they are experiencing cold or flu like symptoms or have a fever. Additional sanitizing has been added to our daily housekeeping routines. Please check your email from our Head of School for additional information. Do not be anxious about anything, but in every situation, by prayer and petition, with thanksgiving, present your requests to God. And the peace of God, which transcends all understanding, will guard your hearts and your minds in Christ Jesus. ~ Philippians 4:6-7

No School - Monday 2/17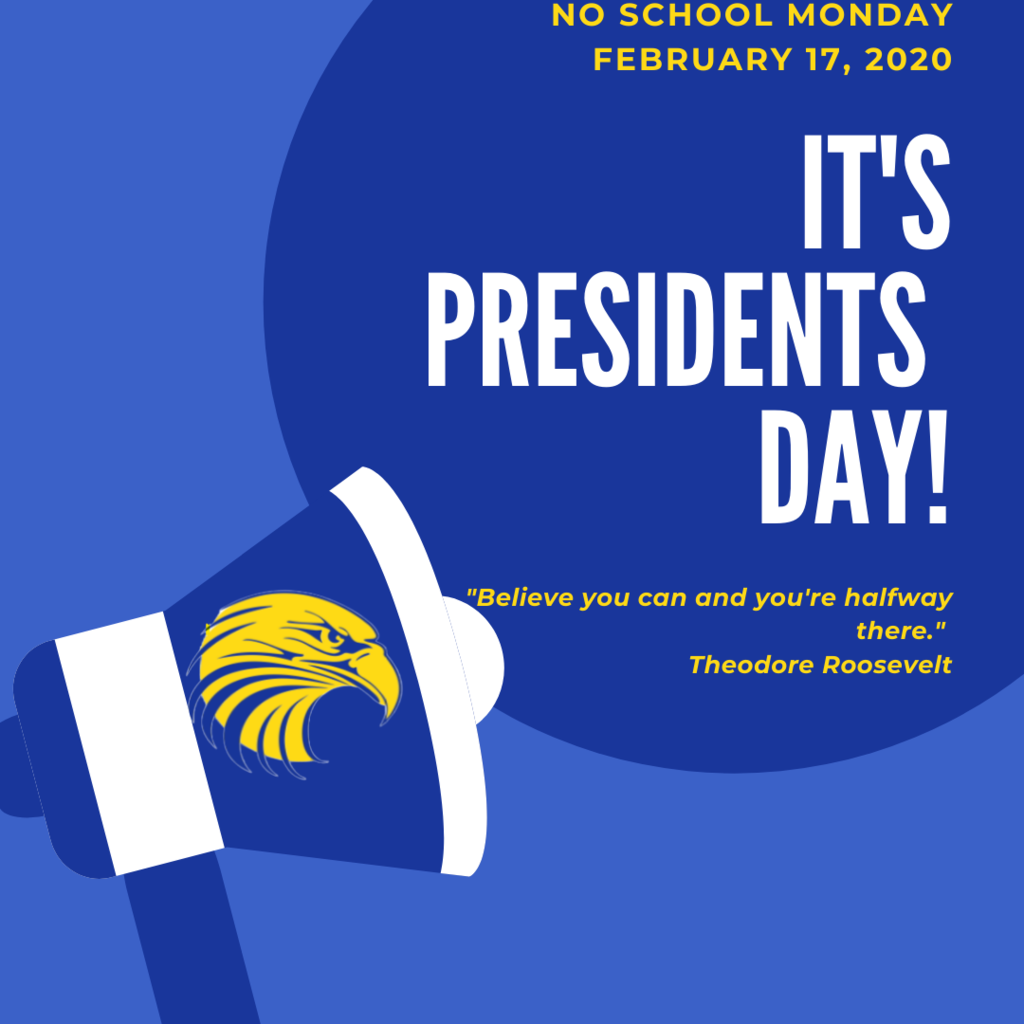 Core value: An unwavering belief in all students' potential.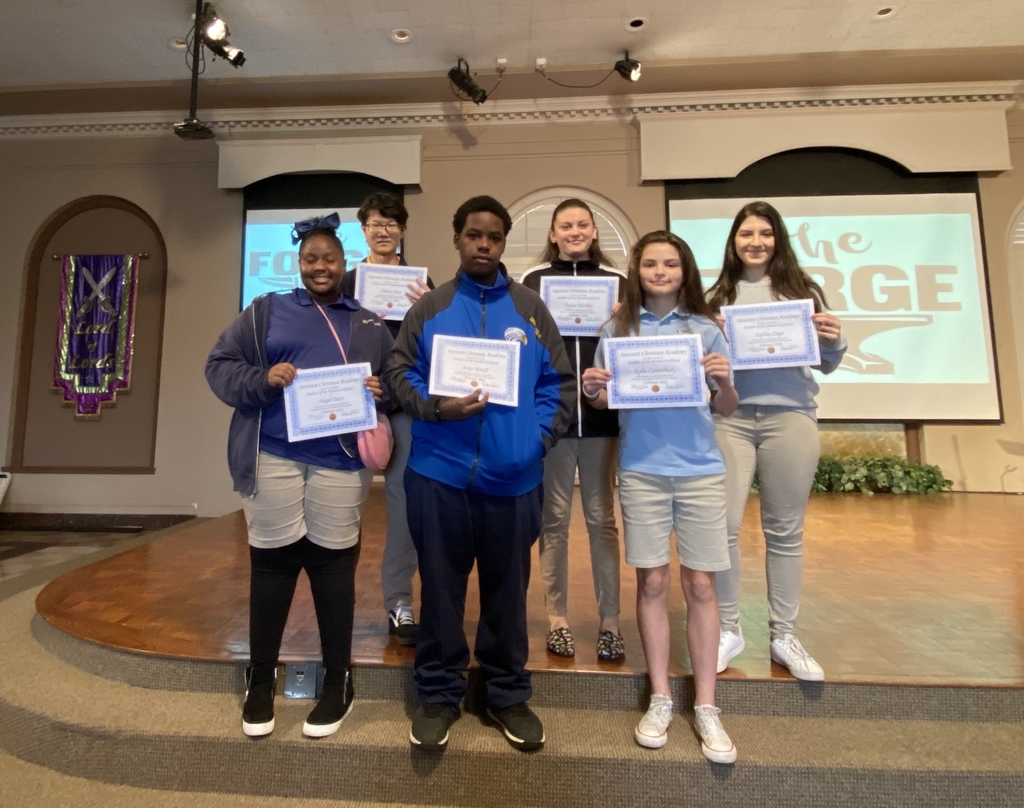 Join the upper school in the courtyard for the Annual Day of Prayer, February 18, 2020.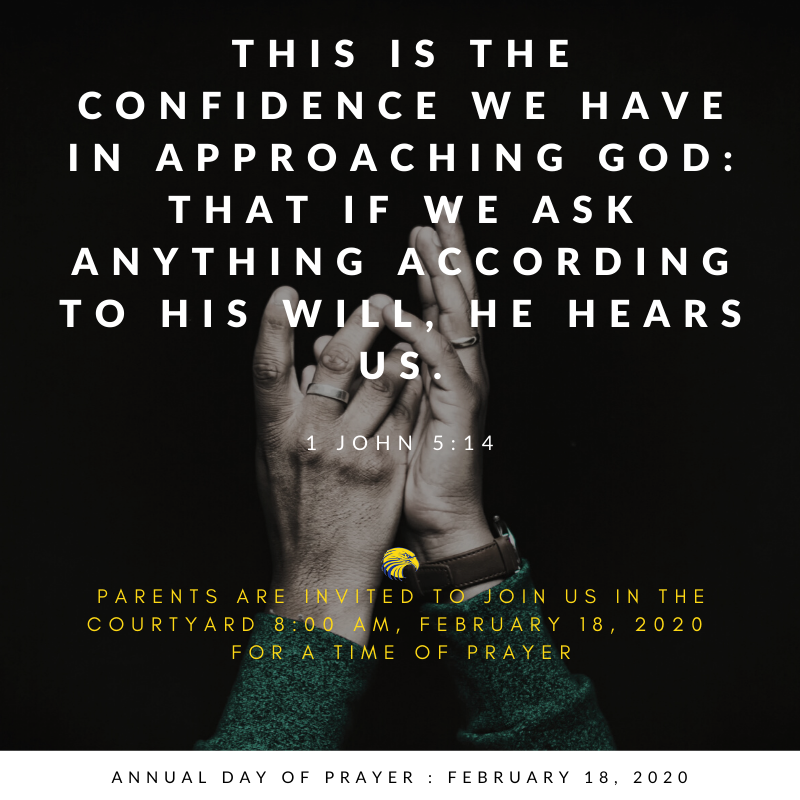 Some of our Juniors helping with praise and worship in during PreK chapel today!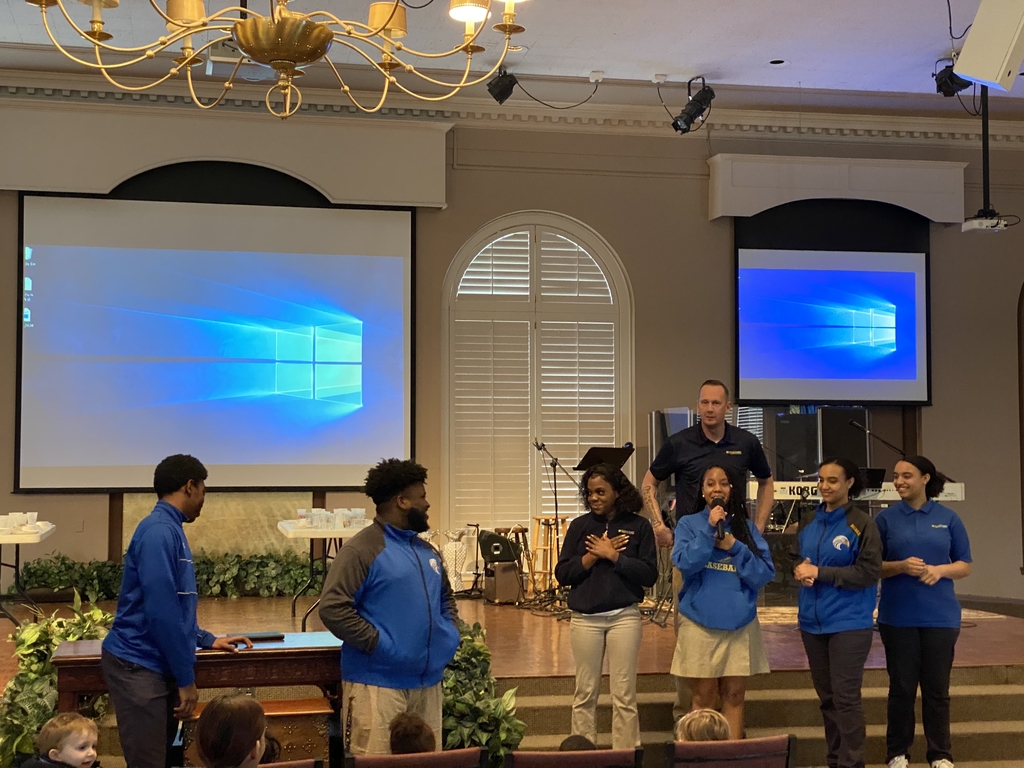 Who's ready to dance?! See you tonight 💃🕺

In observation of Martin Luther King Jr. Day there is no school Monday 1/20. Thank you Dr. King for persevering despite the challenges of your day.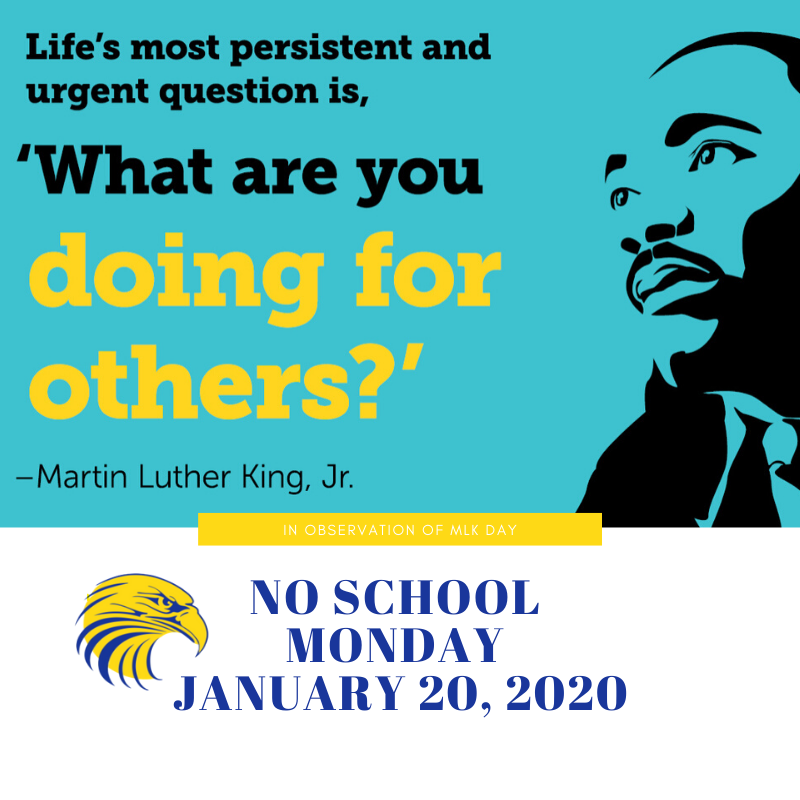 It's always a great day when SCA graduates visit!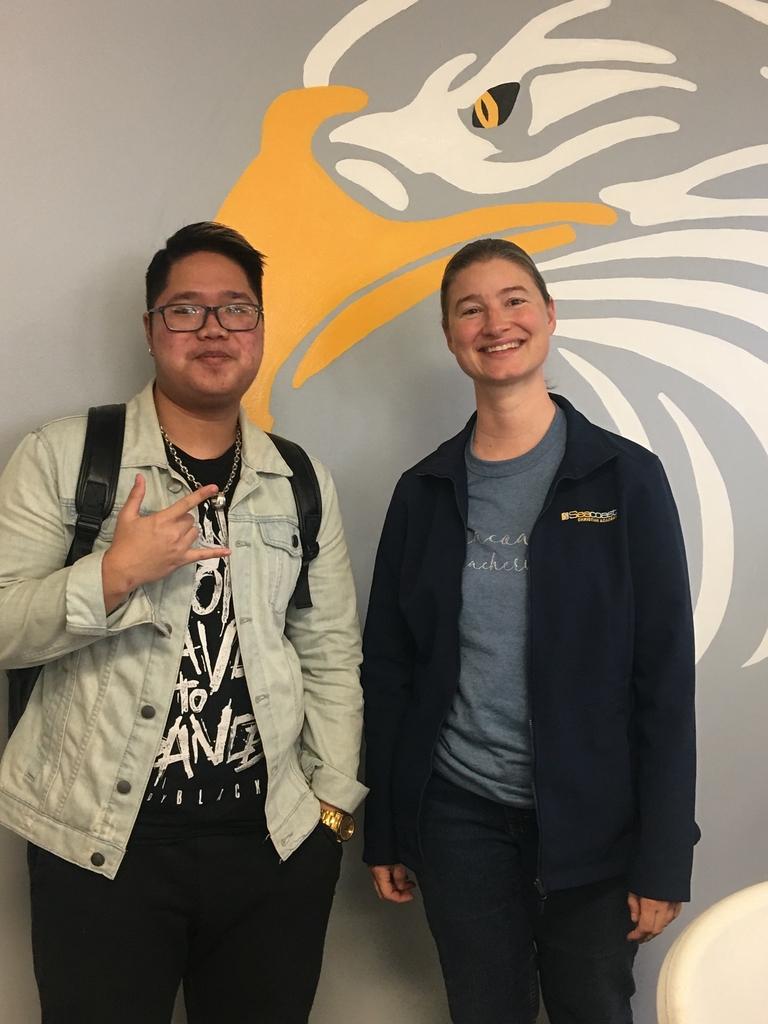 The day our children have anticipated is finally upon us...our Annual North Pole Breakfast! We hope you will be able to join us! P.S. Don't forget those Christmas jammies and to follow up with your teachers regarding class parties and events.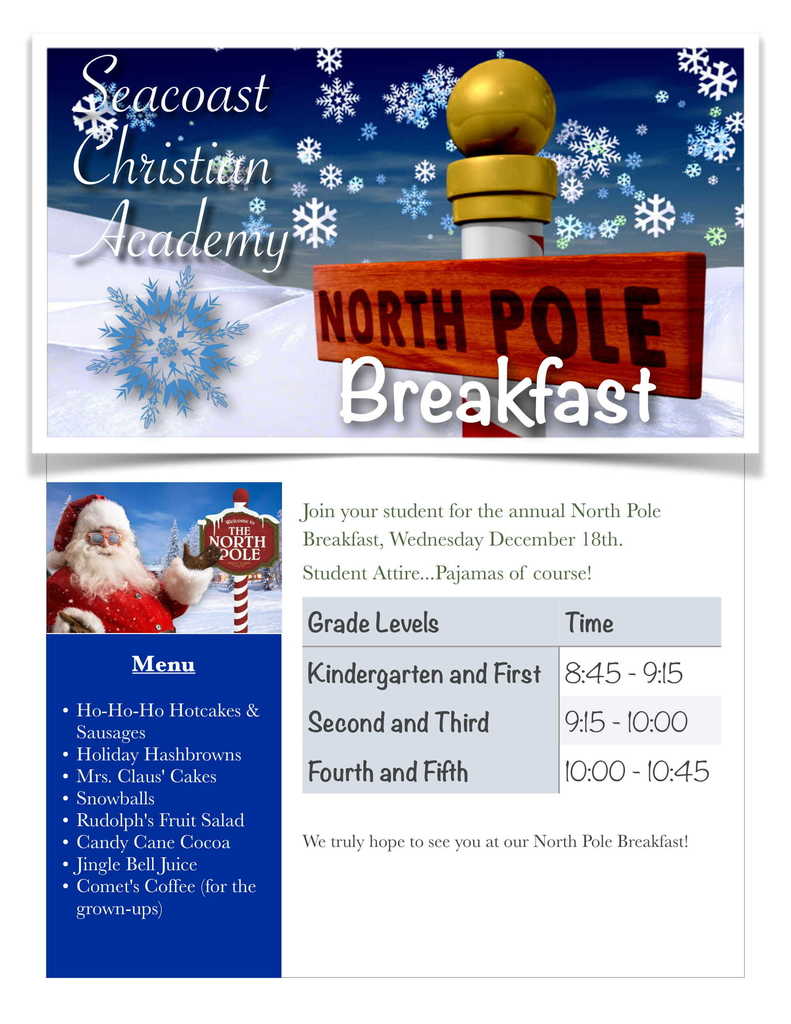 SOAR LIKE AN EAGLE! Seacoast Christian Academy Elementary and Preschool worked so hard to make Christmas a little brighter for 22 Jacksonville Salvation Army Angels this year! Thanks to Lee and Cates at 410 Mill Creek for helping in the drop off!