WELCOME TO SEACOAST CHRISTIAN ACADEMY'S PRESCHOOL PROGRAM! IF YOU'RE LOOKING FOR ONE OF THE MOST EXCELLENT PRESCHOOLS IN JACKSONVILLE, FLA., WE INVITE YOU TO EXPLORE SEACOAST, VISIT OUR CAMPUS AND MEET OUR PRESCHOOL STAFF.
AT SEACOAST, WE LOVE CHILDREN, AND WE LOVE TO TEACH THEM ABOUT THEIR SAVIOR, WHO LOVES THEM, JESUS CHRIST. WE BELIEVE THE FOUNDATION OF A WELL-LIVED LIFE BEGINS AT THE EARLIEST AGES WITH LOVING INSTRUCTION IN THE TRUTH OF GOD'S WORD, THE MARVELS OF HIS CREATION, AND LOVE FOR ONE ANOTHER!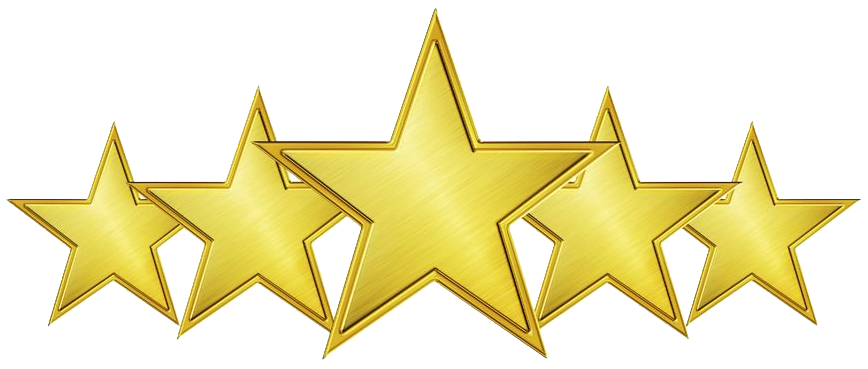 5-STAR ACCREDITED SCHOOL
GUIDING STARS OF DUVAL (GSOD) IS THE QUALITY RATING IMPROVEMENT SYSTEM FOR CHILD CARE PROVIDERS IN DUVAL COUNTY. CHILD CARE CENTERS VOLUNTEER TO BE A PART OF THIS PROGRAM. GSOD PARTICIPANTS COMMIT TO NOT ONLY MEETING THE BASIC REQUIREMENTS FOR LICENSING SET BY THE STATE OF FLORIDA, BUT THEY ALSO AGREE TO HOLD THEMSELVES ACCOUNTABLE TO HIGHER STANDARDS OF PROVIDING QUALITY EDUCATION AND HELPING CHILDREN BE PREPARED FOR SCHOOL, AS WELL AS ENSURING CHILDREN ARE SAFE, HEALTHY AND HAPPY IN THEIR CARE.
STEPPING STONES
LONG BEFORE CHILDREN CAME TO PRESCHOOL, MOST HAVE TAKEN THEIR FIRST STEPS, SAID THEIR FIRST WORDS, AND EVEN MADE THEIR FIRST FRIENDS. BY THE TIME THEY JOIN IN OUR PRESCHOOL CLASSROOMS, THEY ARE WELL INTO THE MOST CRITICAL LEARNING YEARS OF THEIR LIVES.
AT SEACOAST, WE BELIEVE THESE YEARS ARE SUPPORTED BY A STIMULATING LEARNING ENVIRONMENT AND INTERACTIVE LESSONS FOCUSED ON THE STEPPING STONES OF EARLY CHILDHOOD EDUCATION: LANGUAGE, SOCIAL INTERACTION, EMOTIONAL DEVELOPMENT, MOTOR SKILLS, AND PROBLEM-SOLVING.
PROGRAM DISTINCTIVES
SEACOAST'S PRESCHOOL PARENTS FIND OUR PROGRAM TO BE AN EXCEPTIONAL BLEND OF EDUCATIONAL OPPORTUNITIES, SPIRITUAL GUIDANCE, AND FUN. OUR HIGHLY QUALIFIED, TRAINED TEACHERS AND STAFF ARE COMMITTED TO THE BEST EXPERIENCE FOR OUR STUDENTS AND PARENTS AND A FOUNDATION BUILT ON FIVE PILLARS:
PROFESSIONAL, LOVING TEACHERS WHO PROMOTE HIGH ACADEMIC STANDARDS WHILE KEEPING THE BIBLE AS AN INTEGRAL PART OF THEIR DAY.
FOCUS ON DEVELOPING THE MIND, BODY, AND SPIRIT BY TEACHING AND MODELING THE CHRISTIAN CHARACTERISTICS TAUGHT BY JESUS IN THE BIBLE.
THE BELIEF THAT EACH CHILD IS A UNIQUE GIFT FROM GOD AND EXPERIENCES LEARNING IN DIFFERENT WAYS. WE UNDERSTAND PRESCHOOL CHILDREN ARE ACTIVE LEARNERS, AND IT IS OUR GOAL TO CHALLENGE STUDENTS AT THEIR LEVEL AND ABILITY USING DEVELOPMENTALLY APPROPRIATE ACTIVITIES.
WEEKLY CHAPEL, WITH AGE-APPROPRIATE LESSONS DESIGNED TO HELP PRESCHOOLERS UNDERSTAND THE BIBLE AND GROW TO LOVE, PRAISE, AND WORSHIP.
RELIABLE SUPPORT FOR PARENTS AND HELPING CHILDREN BECOME RESPONSIBLE STUDENTS.
FACILITIES
SEACOAST CHRISTIAN PRESCHOOL'S JACKSONVILLE, FLA. CAMPUS HAS HOUSED OUR PRESCHOOL PROGRAM SINCE 1998. LOCATED ON TOWNSEND BLVD., OUR FACILITIES ARE UP-TO-DATE, SECURE, CLEAN, AND STIMULATING. WE COMPLY WITH ALL STATE RULES, POLICIES, AND PROCEDURES FOR HEALTH/SANITATION AND FIRE INSPECTIONS. YOU CAN HAVE CONFIDENCE THAT OUR CERTIFIED STAFF IS CARING FOR YOUR CHILD IN A SAFE AND LOVING ENVIRONMENT.